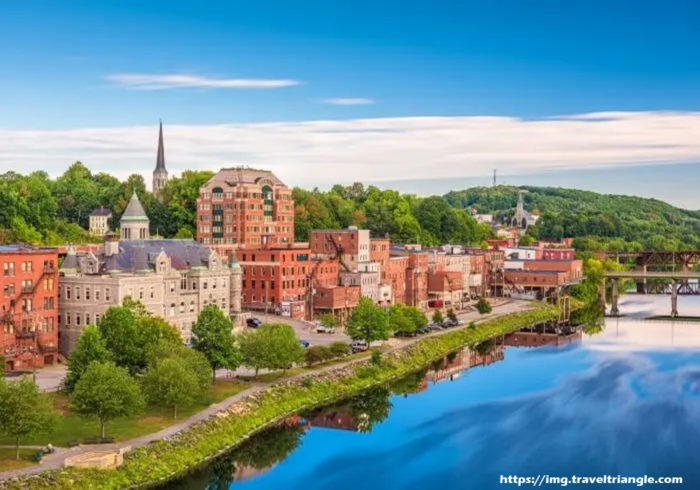 There are many great places to visit in Maine and with comfortable temperatures it is a wonderful destination for a summer vacation. No matter what your interests are you will definitely find something that you can enjoy. Here are just a few of the fun vacation spots in Maine that you won't want to miss.
Bar Harbor
Whether you are traveling solo or with your family, one of the best places for a Maine visit is Bar Harbor. This area is where the Acadia National Park is located, and has wonderful things to do. There are scenic boat cruises, fine dining, and dozens of shops and galleries to enjoy. In the mountains of Acadia National Park, and along its rocky coastline, are miles of hiking, biking and extraordinary sightseeing.
Portland
The largest city in the state of Maine is the waterfront city of Portland. It is easily accessible from many other areas in Maine, making it a great day trip. With cobblestone streets, The Old Port District is home to numerous shops and galleries, dozens of award-winning restaurants and cafes, and the famous DiMillo's Restaurant, which floats in Portland's harbor. Kids won't want to miss the popular Portland Children's Museum, and adults can be entertained well into the evening at the many Portland nightclubs.
Aroostook State Park
Located in Presque Isle, Aroostook State Park is an exciting place to visit in Maine. It includes Echo Lake, as well as Quaggy Jo Mountain. It is a great location to begin a visit to the Allagash Wilderness Waterway and the North Maine Woods. Open year-round, the park offers boating, fishing, hiking and camping during the summer months and is a great place for winter fun with its groomed cross-country ski trails and snowmobile trails, as well as winter camping.
Old Orchard Beach
If you are looking to entertain the kids and you enjoy lounging on wide open beaches, Old Orchard Beach is the place to visit. With a nearly 500 foot pier as its centerpiece, the area has great amusement rides, lots of arcades, plenty of pizza, fried dough and cotton candy, and nightly entertainment for kids of all ages.
Coastal Maine Botanical Gardens
The Coastal Maine Botanical Gardens are located on Barters Island, which is just a few miles from Boothbay Harbor. Both natural and man-made, the gardens provide 250 acres of breathtaking beauty alongside nearly a mile of waterfront. You will be able to enjoy ornamental gardens, antique stone walls, meandering walking trails, and beautiful waterfalls and ponds. A children's garden is now open also, which the kids are sure to enjoy.