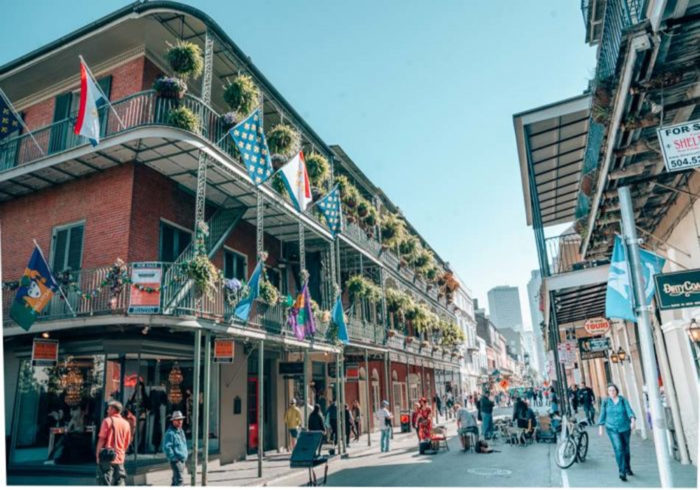 If your plan is to take your holidays to New Orleans it's a good idea to plan a head of time and to go with an attitude that is in the mood for fun. New Orleans is probably one of the best places to travel to in the entire Continental United States. This is a city of proud citizens that have risen above the aftermath of Hurricane Katrina and have open arms to the millions of people who come to visit them every year. Going to New Orleans can be one of the greatest experiences of a lifetime.
The first thing you should do is to sit down and figure out when you want to visit this great city. Remember that the weather in the Fall, Spring and Winter months are the mildest and it's the middle of summer when it's extremely hot and humid. You also might want to consider crowds, if you really aren't much for huge crowds then you definitely want to avoid Mardi Gras and the April Jazz Fest.
Next thing you want to figure out is how are you going to get there and what does your budget allow? You can get there by every mode of transportation available from car to even a cruise liner. There are about 14 different airlines that will take you there with Southwest probably being the least expensive of them all. You can easily book your flight online and it is generally discounted when you purchase your tickets this way.
After you have figured out a time to go and how you are going to get there you will now need to figure out where you are going to stay for your visit. If you want easy access to the Mississippi River and all the great sites to see within the city, you are going to want to reserve a room in one of the many different hotels that are located in the French Quarter. Check with the Chamber of Commerce or their Visitor's Center for a list of the many different hotels that are available, many of which have their own websites that allow you to reserve right online.
Once you get to New Orleans you will be overwhelmed at all there is to do, see, taste and experience, a lot of which are free. There are many parks that are free, several different museums in the area that are free, listening to music as you experience the French Quarter is another free attraction especially if you use one of their free audio tours.
Other attractions that are not too costly are taking a tour of one or more of the incredible plantations that are all within a short driving distance of town. The most famous being the Oak Alley Plantation, we all know that one from "Gone With The Wind" and many other movies focused on the South.
You can also take tours such as voodoo tours, a variety of different historical tours, swamp and bayou tours a long with tours of the famous cemeteries that you often see in a variety of different movies that have been filmed in New Orleans.
Don't forget the Garden District. You can take a trolley to this part of the town and visit many of the different historical homes including the home where Interview with a Vampire was filmed and even the home of Anne Rice.
You can even become what they call a voluntourist and that is someone that comes to New Orleans and wants to help the areas that still need help due to Katrina. Tourists can go to the Visitor's Center or Chamber of Commerce to get information about how to sign up to volunteer a few hours of their time while they are on vacation.
And don't forget to get your beignet fix. Although there are many, many places that serve the famous beignet, there is no better place to get it than the original at the Cafe du Monde. Word of warning though, never wear black when you go out to Cafe du Monde, you'll be sorry.