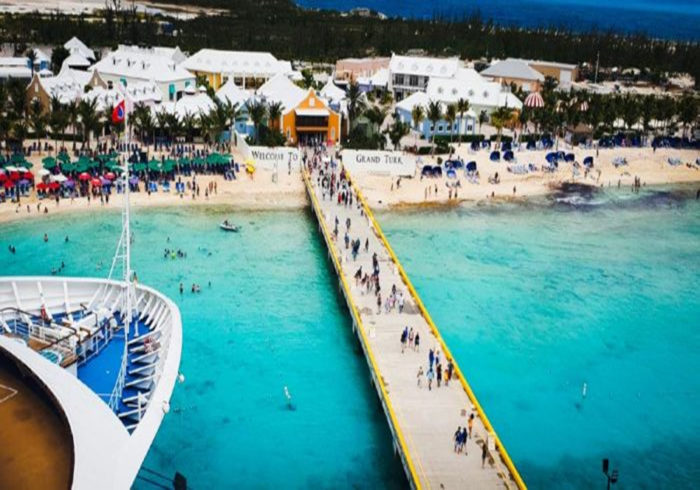 Grand Turk and Caicos brings up thoughts of long white beaches, warming sun and is a great destination to take a vacation or to buy a piece of property in the warmer climate. The nice weather of the Islands has made Grand Turk extremely popular.
Grand Turk Travel by cruise ships has increased in later years. A large port for cruise ships was opened recently, accommodating for regular scheduled cruises to dock in Grand Turk for an afternoon by the beautiful beach or make a visit to the shops.
It also offers luxurious beach front property.
The Turks and Caicos Islands inside the Caribbean are all a tax-free haven for people interested in a retirement home, a paradise to escape to or for investment properties. The islands, consists of 8 bigger islands and 40 in all, are British Territory which are located to the southeast of the Bahamas and a little north of the Dominican Republic. There are two groups of islands, Caicos, having numerous of the islands, the Turks and Salt Cay islands.
The Turks and Caicos is blessed with 350 days of sun every year, and a daily temperatures at 80 degrees year-round. The sunny days are cooled by trade winds, also the winter days are all usually in the 80s. The Islands has the 3rd largest coral reef of all places and some of the finest beaches in the world can be found along the 230 miles of ocean front land.
The more popular island which is a large commercial center, Providenciales, houses the international airport and does offer direct flights to and from many cities in the world such as Miami, New York, London and Toronto. British Airways, American Airlines, Delta and many others fly here regularly making Grand Turk Travel easily available. From the main … READ MORE -->