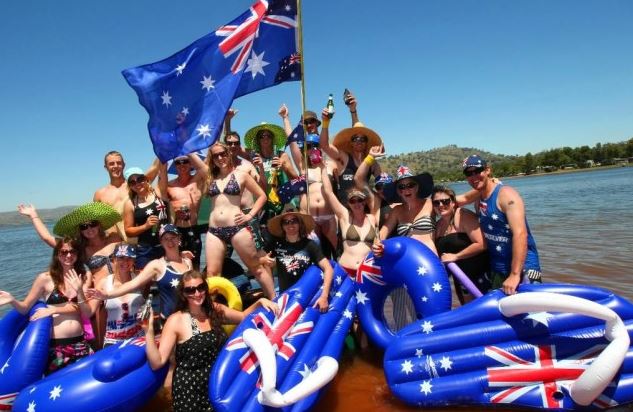 By far one of the top road trip destinations in the world, Australia has been drawing in road trippers for many decades. There are so many different terrains to explore, activities to take part in, and places to camp that it may seem overwhelming knowing where to start. If you're the type of traveler who likes to take your campervan hire off the beaten path and check out some truly unique scenery and destinations, then you should definitely take into account these options which will allow you to experience the wonders of the continent while maintaining your unique sense of destination.
Darwin
On the Northern Coast lies this calm and scenic small city featuring tropical weather and terrific beaches. The nearby rainforests are amazing to explore either on guided tours or on your own, and a crocodile tour is certainly recommended. Another prime activity here is the open market on Mindil Beach, where you can browse local arts and crafts on one of the most beautiful stretches of beach on the country. With its combination of outdoor adventure and sights as well as the added urban component, Darwin is truly a legendary and unique destination that is sure to delight any traveler passing through.
Victorian High Country
If you're into unique off roading destinations, then this unique trail offers vast panoramas at many different lookout points along the way. This trail is mountainous and features winding passes and jaw dropping views every step of the way. There are a number of abandoned mountain mining villages that you can explore along the way, an activity which has long been a favourite of travellers in this region. You will pass by a number of old gold towns that were once bustling centers but now occupied only by mountain goats. Keep in mind that this is very steep terrain, so for those afraid of heights you may want to stick to another trail. With its rocky passages, sweeping outlooks, and consistently high altitude, this trail is perfect for those seeking the ideal mountain off road experience.
Kalbarri
This scenic coastal village has rock cliffs that drop to reveal majestic ocean views that you won't forget any time soon. Visitors can spend their time spotting wales and dolphins in the waters, enjoy some of the finest fishing Australia has to offer, enjoy some of the fresh seafood on offer, or surf the waves at one of the famous local surf spots. It really doesn't get much prettier than this if you're looking for the perfect coastal experience, so make sure your campervan hire hits this destination for your trip.
Oak Beach
Even in the much-visited Queensland region you will be able to find some peace and quiet at the great Oak Beach. Although not considered an incredibly popular beach with tourists, the locals have always understood that this is one of the top beaches in the world. Here you will find a subtropical, unspoiled paradise with miles of sandy beach as far as the … Read More